Cycling from Stockholm to Oslo
Last week I cycled from Stockholm in Sweden to Oslo in Norway. This was the most beautiful week so far. Lot of nature. Different landscapes and some crazy unpaved routes.
In Stockholm I had a great apartment where I could prepare meals. So the evening before I went cycling again I ate a lot of food. Cooked some eggs for the next days and did grocery for the lunch and diner the next day. In Scandinavia it is aloud to wild camp so always be prepared.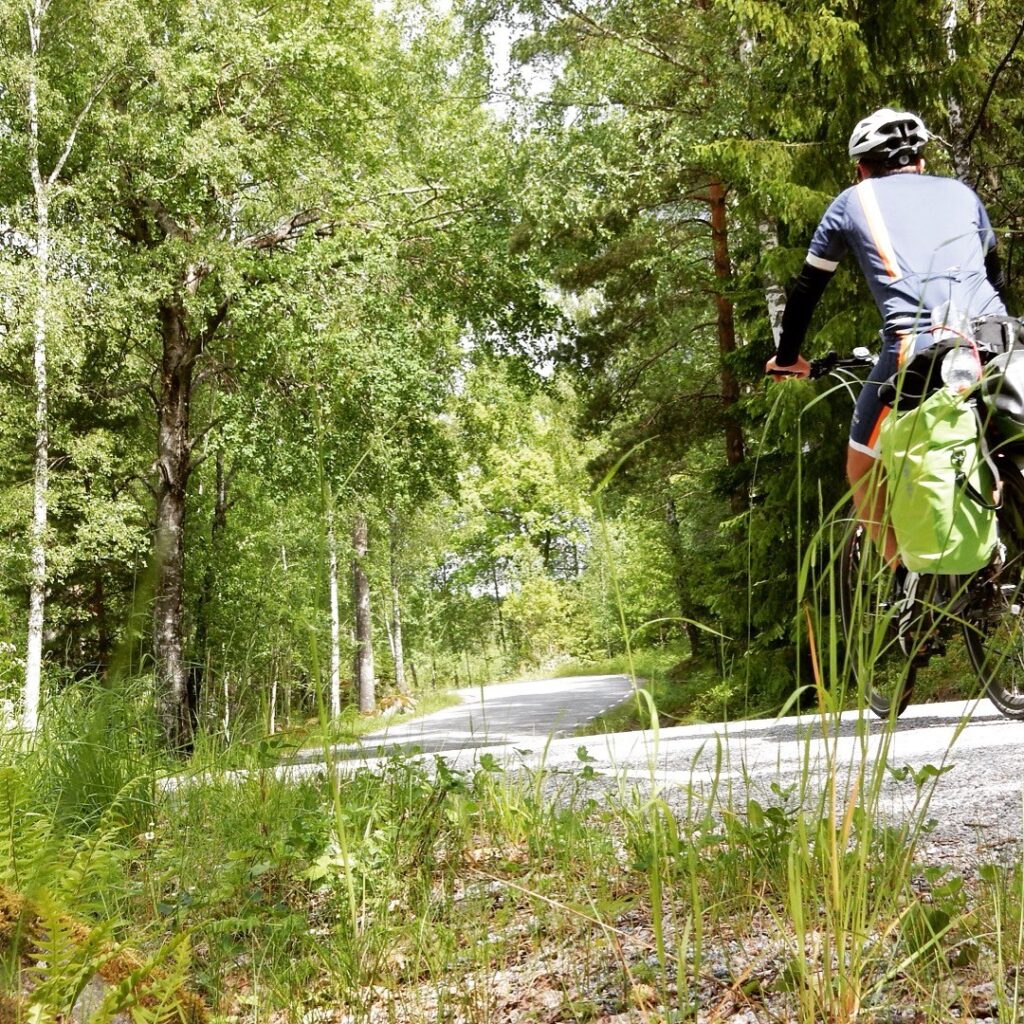 It was hard to find the right pace. First to get out of Stockholm and later the headwind played with me. My plan was to make 160 km the first day so I started early. But the hills and wind made me stop at 140km. One advantage of headwind, the animals don't hear or smell you coming. So I could make a beautiful picture of this dear.
On the bike again
The second day I felt that my legs did "something" yesterday 😉 I was a little bit stiff and again it was hard to start. But I found my pace quite fast this day. The plan was to cycle 100km and try to find a place to camp. I reached the 100km and in 20km I didn't see a camping or supermarket. At 120 km I found a place to camp with a swimming pool and supermarket on 200 meter!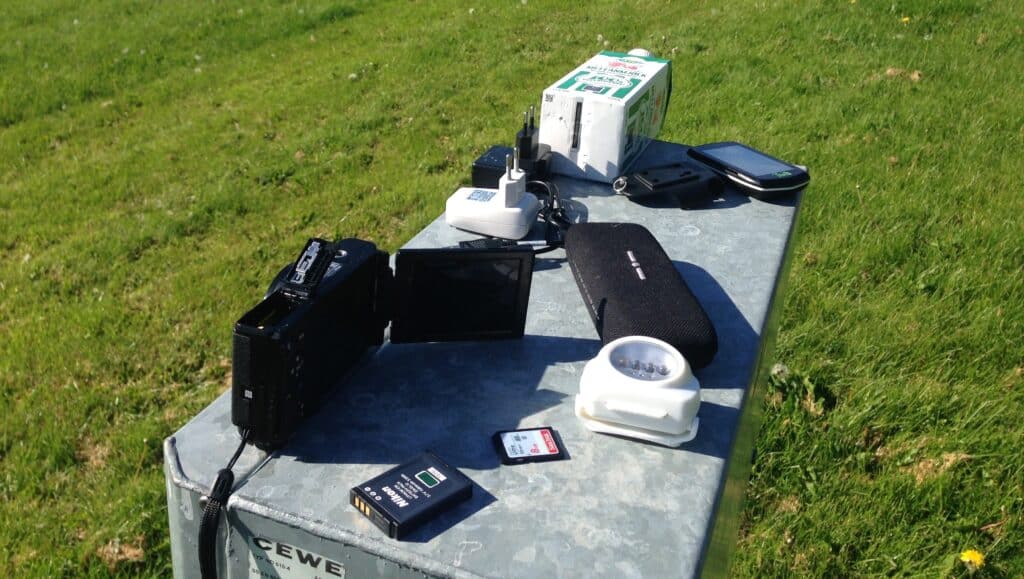 I putted up my tent and dit some grocery. Quark, milk, cookies, bread and sweets. Even breakfast for the next day. When I unpacked my bag on the camping I saw that my waterproof bag also was waterproof from the inside. My camera, laptop and chargers were floating in the milk. Tried the best I could to dry my stuff. 🙁 After 5 minutes I realized I can't do more and treated myself on a huge cookie and took a swim. In the evening I found a heater and tried to dry the laptop and camera on the heater…
Stay positive
The next day I woke up. New day new changes! It was a stunning day with paved and unpaved roads through amazing landscapes of Sweden. The weather was getting better, warmer and less wind butt the stages harder with more altitude meters. At the camping I did some bicycle maintenance advised by fietsNED.
All the days this week I rode far over the 100km every day so I decided to split the last 220km in three stages. After 80 km I arrived at 13.00 at the camping near Arvika. Had a swim in the Fjord, lunch and a powernap in the afternoon. After some grocery a great meal in the evening and went to bed early.
New country, Norway!
Last stage before Oslo was the hardest, most beautiful and most dangerous stage so far. It was a lot of up and downhill on gravel roads but I saw some awesome views with houses and lakes. WOW! In this stage I made it also into Norway. My first time Norway OLE! After 130 km and 1250+ altitude meters I camped in the wild near a little lake. My first official wildcamping in Scandinavia was a fact now! All I saw was nature, my tent and bike. My wild camp dream came through!
Cycling my way into Oslo
With only 40km to Oslo I didn't set an alarm and went to bed after the sunset.
After a relax breakfast and packing my bags I rode to my Airbnb apartment in Oslo. In a nice house I booked my own space with big bed, kitchen and awesome shower. Now ready for some rest and sightseeing in Oslo! Maybe I'll leave my bags on, the last restday it was hard to get my pace back the day after the rest days. 😉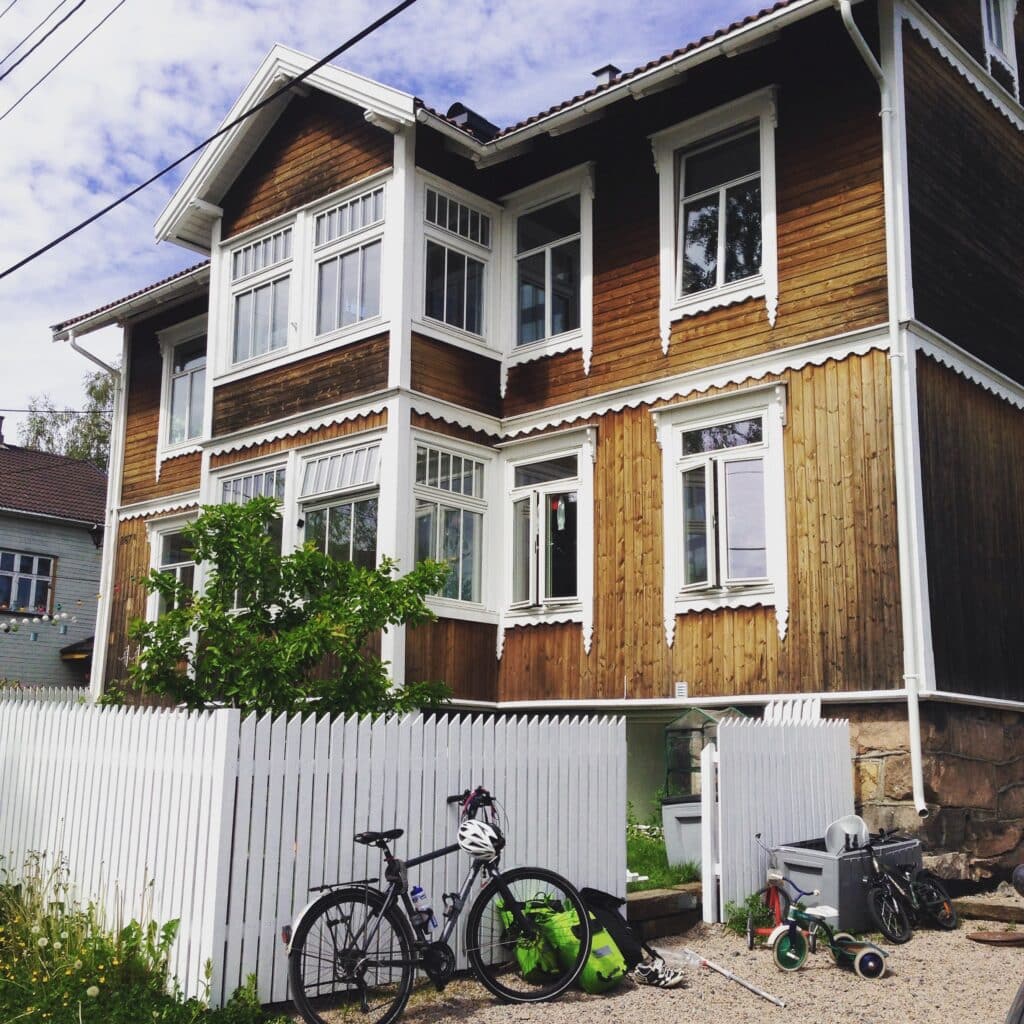 See my route on Strava or Runkeeper!
Follow my route on Strava
Follow my route on Runkeeper
#TourduEurope total now after 25 days
2235 km
110.15 hour / min
71 bottles of water