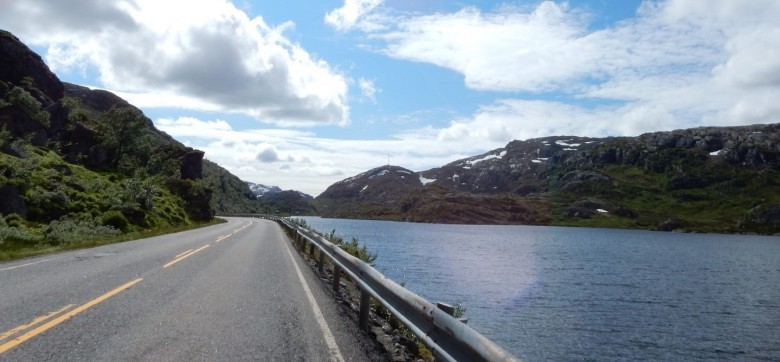 Roadtrip Scandinavia and wildcamping
Last summer I went to Norway by bike, got injured and decide to do a Roadtrip Scandinavia, the Baltic states and Poland. A friend and I took the car drove as fast to Norway where the first stops where beautiful Fjords and nature!
Scandinavian Roadtrip route
We started in the Netherlands and drove via Germany, Denmark and Sweden to Norway. There is where is really started. The beautiful nature, wildcamping, bonfires and Fjords. Below you'll see some landscape photo's of Scandinavia we took.
Wildcamping in Scandinavia
We had three tents with us. Two small
popup- tents
for one night camping and a bigger tent for longer term camping. In Norway, Sweden Finland we found several awesome wild camp spots. In those countries it is aloud to wild camp but they have some rules. Check this link for the most
important wild camp rules in Scandinavia.
Photo's of wildcamping Scandinavia
Gasoline in Scandinavia
The gasoline in Scandinavia is not cheap but you can save some money with tank on places where it is more cheap. Sweden is cheaper than Norway and the Baltic states are the cheapest of all.
Wildcamping in and Artic Circle Finland
Ferries in Norway
On our way to Norway we had some toll roads and ferries. The most expensive one was the ferry from Denmark to Sweden (Ferry Helsingor to Helsingborg). It was 54 euro for two persons and a car.  The rest of the ferries in Norway where not that expensive and also easy to go with.
Preikestolen
Our main destination in Norway was the Preikestolen. You can hike (around two hours) to the top and have a awesome view on top over the Fjords. When you look over the edge of the cliff you can look 600 meter down! Read here
how to visit the Preikestolen
.
Photo's of the Preikestolen!
Camping in Scandinavia
The most of the campings in Scandinavia are expensive. If I can I prefer wildcamping! But for some things it is easy to go camping once in a while. Taking a shower. Charge some stuff and sometimes just to feel relax on a save spot with people around. In Scandinavia they use a Camping Key Europe. You can buy them at the first camping you visit and will cost around 18 euro. You can use it every time you visit a camping.
We visited Helsinki and camped there. We parked our car in the perking lodge and did a city tour ourselves by feet. With Tripadvisor and an offline map like Maps.me it is nice to walk around. After a couple of hours and an terras we found a nice camping in the city so we could take the boat the next morning to Tallin in Estonia.
Never forget the music on a roadtrip!