Cycling tour in Mandalay Myanmar
Today I did the cycling tour in Mandalay in Myanmar. I booked the morning cycling tour at Grasshopper adventure in Mandalay.
Start cycling tour in Mandalay
First I got a helmet and a bike, it was a nice Merida mountainbike with the bar a little bit higher than normal. That will save the back during the ride. We rode 10 minutes on our bike till the first stop. The local market.
Local market & cycling tour in Mandalay
The guide Wine Wyne explained about the Myanmar dishes and ingredients I could taste some local snacks like, fried cocos balls. We saw the vegetable and fish & meat market. Nice to see how the locals prepare their food.
We rode between different buildings and Wine told me about them. The ku tho daw was the most impressive. On the land are 729 stones with text on it. Wine told me when you read 8 hours a day you'll be reading one year and 3 months.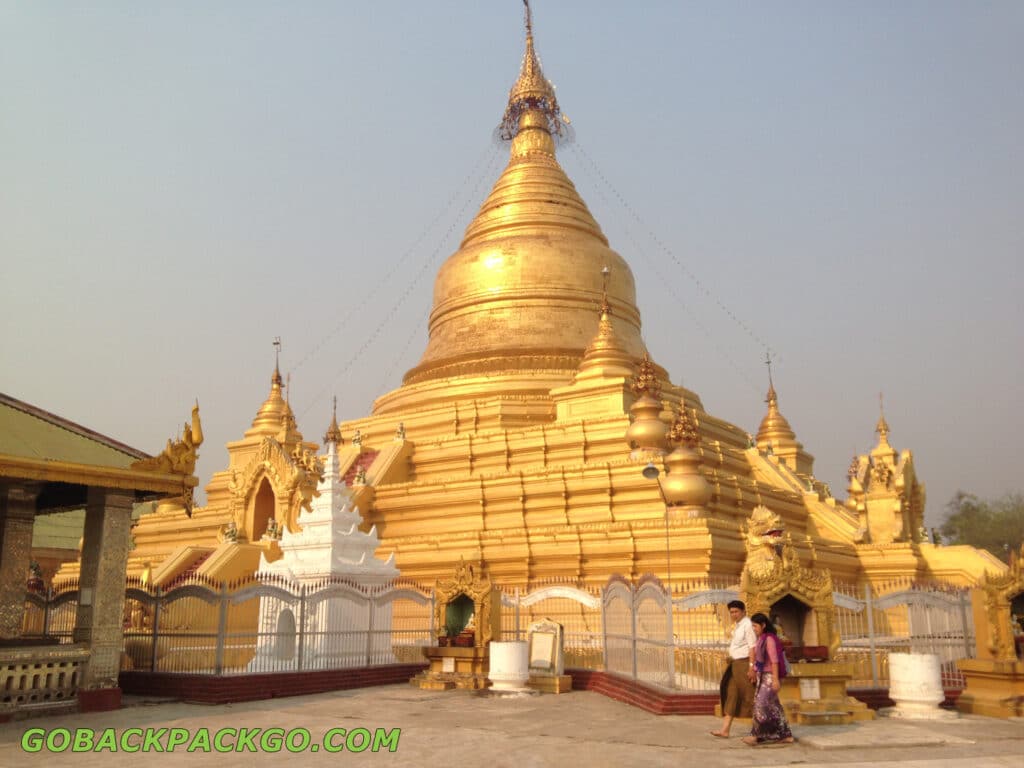 The next stop was a place where they made dried tofu. They make them from soya beans and make a special juice of them. After that they cook the juice and the skin on the juice they dry above the bowl.
Country side cycling tour in Mandalay
After that we rode outside the city on to the country side. That s also a beautiful part of Mandalay. Nice green parts of the rice fields (best time to go for the rice fields is oct-nov.) After the rice fields we saw the Mountain Yan Kin.
Enduring the ride we also stopped at some bamboo workshops. At one shop the create bamboo fences. They use them in their houses. Another big bamboo business are the vans. The people from Myanmar use these vans as present to their guests on their wedding.
We went back to the office had a nice cold water and Wine Wyne showed the cycled route on the map.
Video of the cycling tour in Mandalay
When can you do the cycling tour in Mandalay
You can do the Cycling tour in Mandalay the whole year! The greenest months are august to october. More information about cycling tours in Mandalay.