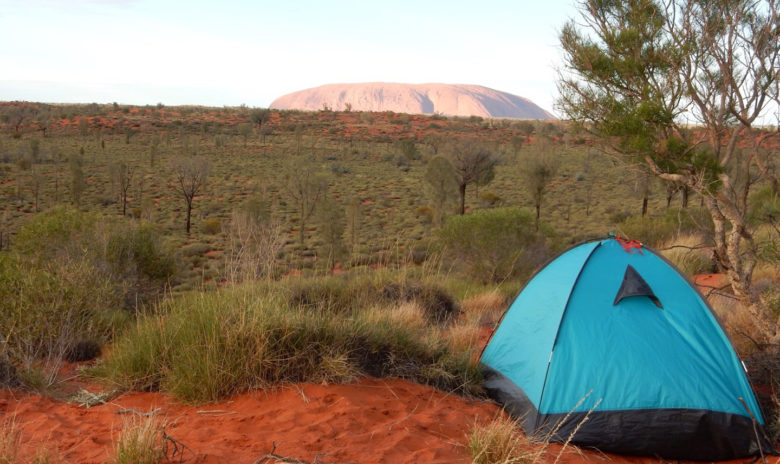 Free camping at Uluru
Free camping at Uluru (Ayers Rock) on the best spot in Australia? Go to this free campingspot 10km from the Uluru Park. When you camp on this free camping spot you can see Uluru every time of the day for sunrise, for sunset and that all from you tent! See the article to find out more!

Soon I will write an article off the 10 best camping spots in Australia I've visited!
Free camping sunrise Uluru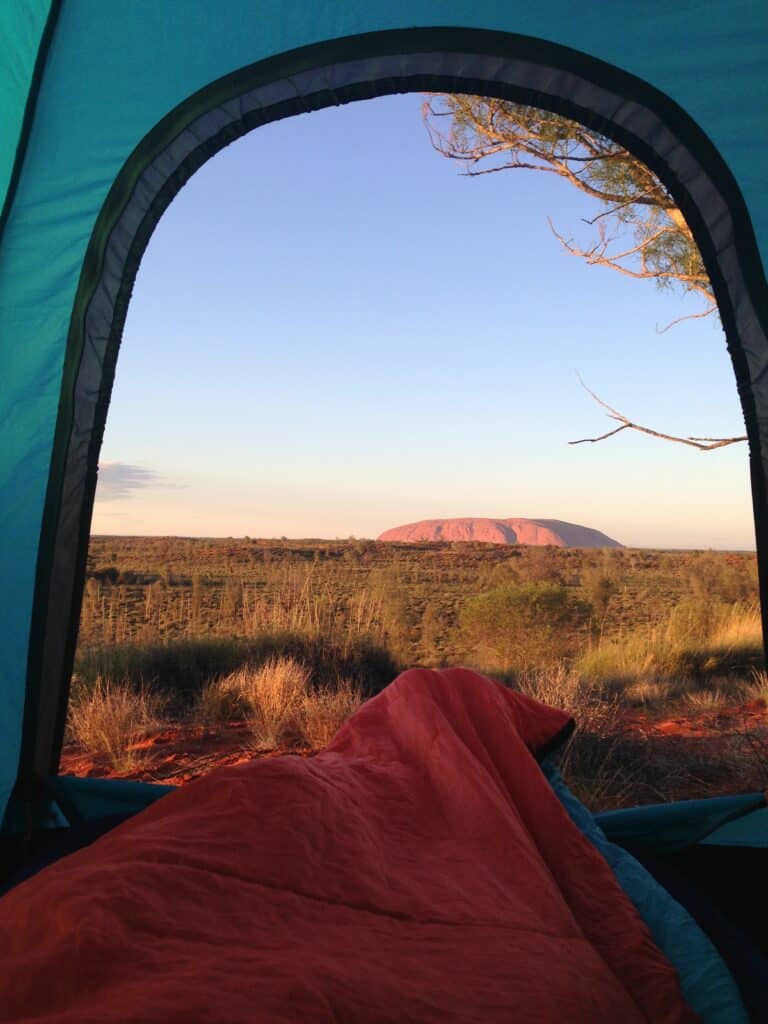 Free camping sunset Uluru

If you are on top of the dune you can see Uluru, the Olga's and the sunset. In the morning you can see the sunrise on Uluru from you tent!
Timelapse sunrise Uluru free campingspot
This video is a short impression of the sunrise at Uluru just in front of my tent.
Best evenings at our free camping spot Uluru
Home brewed beers and bonfire after sunset!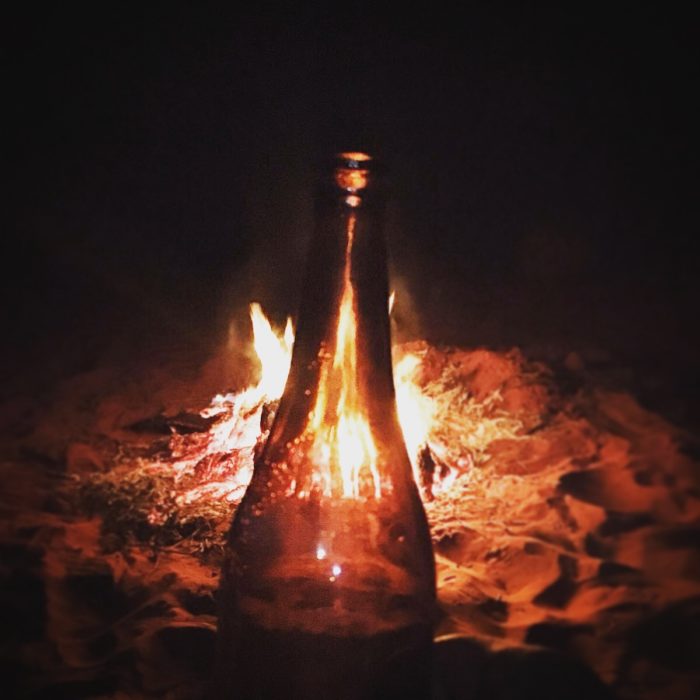 How to get to the free camp spot
– There's a large sign saying no trespassing on the aboriginal land right at the start of the road here now. So it looks like this free camping place isn't available anymore –
Get the app Wikicamps and look for the campground "Uluru by sunrise". Next to the road you will find an good campspot for caravans, normal vans and simple 2WD cars. Otherwise lookup the coordinates on Google Maps: -25.221667 131.043611
Get to the BEST free camping spot at Uluru!
Take the road through the camping and ride for ca 3km. On the moment you think, when will the place show up. You are there. You will find three sanddunes to stand on both ca 5 min drive after each other.
When you have an 4WD car and you not go here, you have to check your head by the doctor!
Location free camping spot Uluru
Entrance free camping spot at Uluru!

Satellite free camping spot at Uluru!
Read here about the cheapest wat to transfer money form your overseas bankaccount to your Australian bankaccount