Mad Monkey hostel Phnom Penh
My stay at the Mad Monkey hostel in Phnom Penh was great. The real food is good the staff is nice en helpfull. The dorms rooms are clean and the bunkbeds are from steal an big! The matrasses are tick.
Reception Mad Monkey
The reception of the Mad Monkey hostel is accross the street but you'll find it. They offer tours and busrides to almost everywhere. Ask Dara, the Cambodia guy who can speak real good English. Otherwise they arrange a private taxi so you can go. The loundry service is a little expensive so better wash your clothes somewhere elke when you want to save money ($2 a kilo)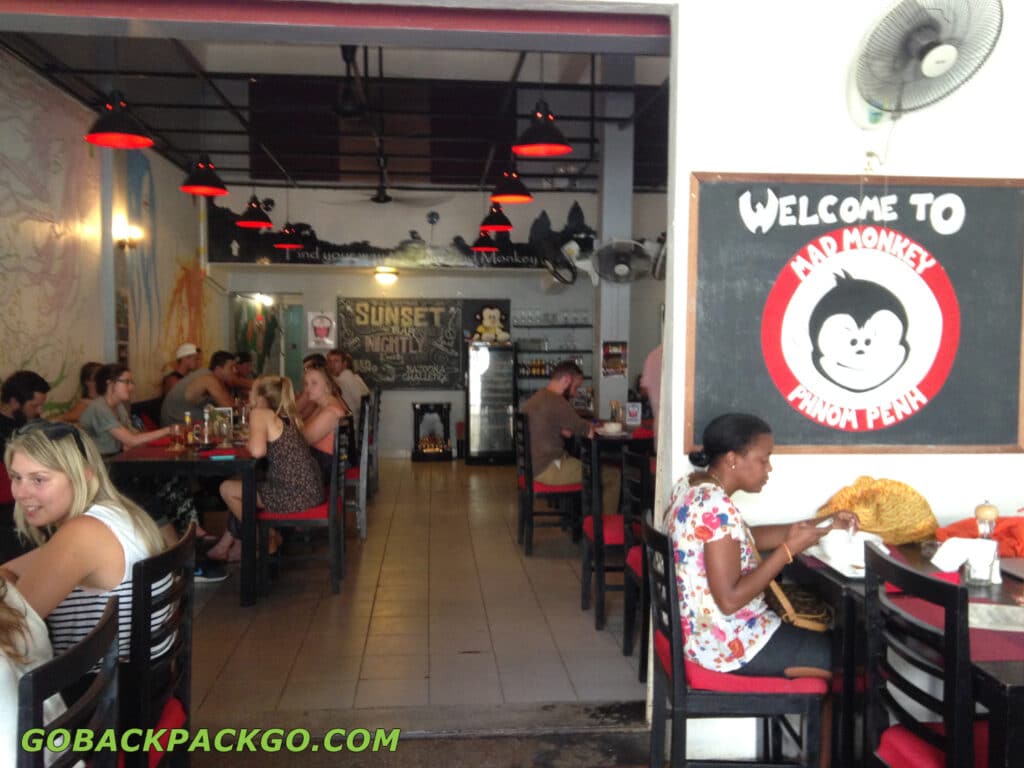 They have also a nice bar on the groundfloor where you can eat, drink and relax.
Rooftopbar Mad Monkey Hostel
In Mad Monkey hostel in Pnhom Penh they have a nice rooftopbar with tv lounge and soccertable. The beers in the bar are $1 and they have happy hour. When the bar closes everybody get a free tuktukride to the next party.
Killingfields from Mad Monkey Hostel Phnom Penh
They offer a ride to the Killingfields and back. Its $16 when you're alone. Together $8 each etc. When youre in Phnom Penh the killingfieds are a must see. You can't delete historie but hopefuly we can learn from it.